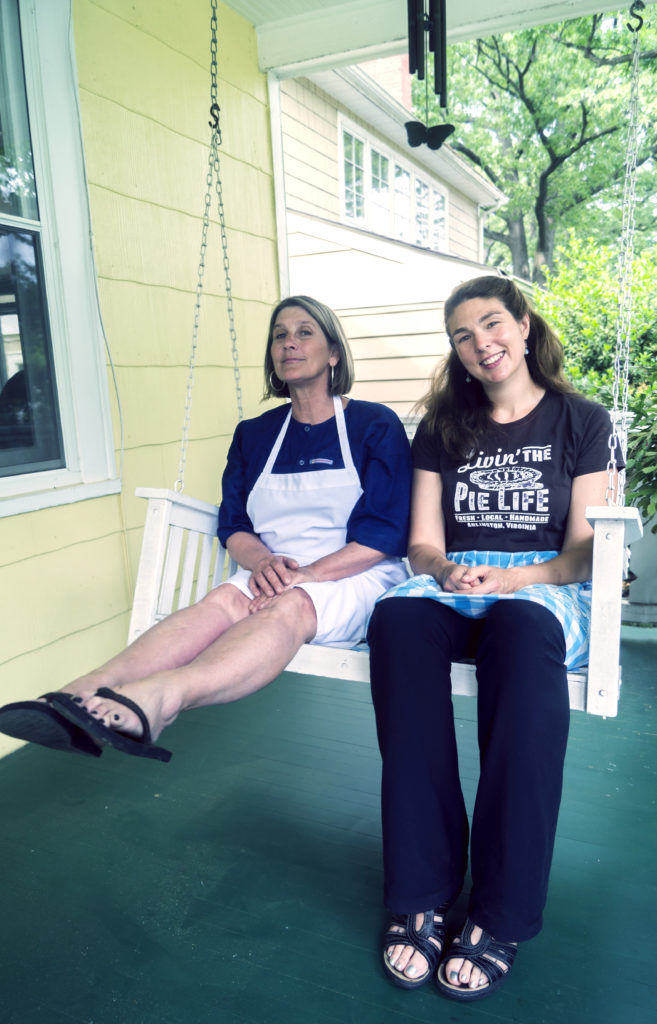 Our Story
Founded in 2011, Livin' The Pie Life is owned and run by two Arlington Moms (Wendy MacCallum & Heather Sheire) who bake like your Mom used to or at least like you wish she had. They run the business with one goal in mind, to make excellent pie.
Pie comes from a long tradition of women cooking for their families using what they had on hand. We continue that tradition today, sourcing locally whenever possible and making all of our pie crusts and fillings by hand from scratch.
We also think that the best pie is sustainable pie. Our tins, boxes, takeaway containers, bags and forks are 100% recyclable/compostable.
The Pie Life Gallery