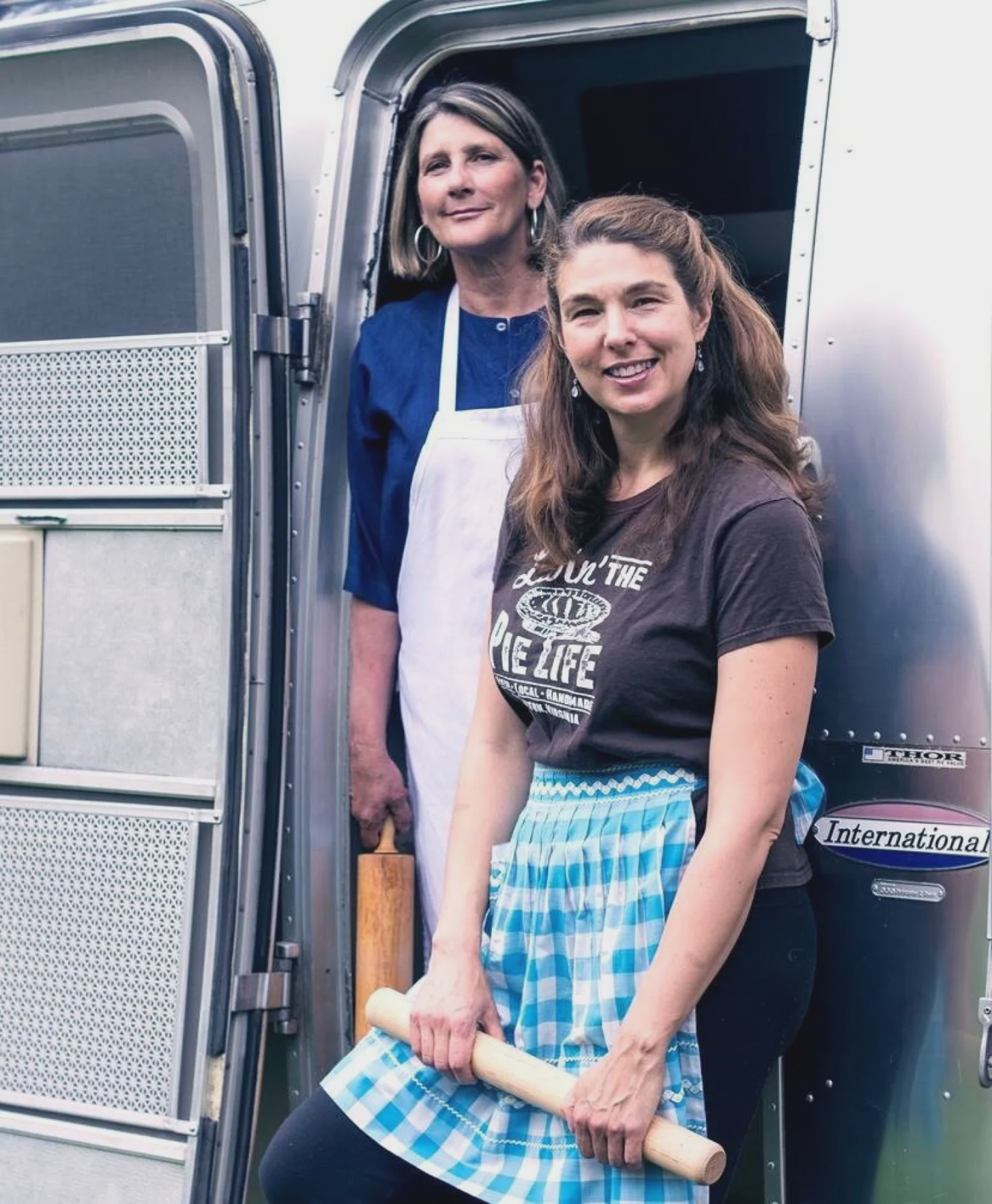 Pie is perfect for every occasion & celebration!
Consider pie for weddings, your next staff meeting, bookclub or as a housewarming gift.
We also cater milestone events, from Bat Mitzvahs to Weddings. We would love to be a part of your special day.
When catering your special event, we can make sizes and flavors not generally available on our website.
For more information on catering, please get in touch!
Contact Us
"Delicious Pies, Amazing Service!!"

"I was already a big fan of Livin' The Pie Life before we hired them for our wedding, as I had been lucky enough to have been gifted a pie from their Arlington, VA shop.

We were super excited when they agreed to prepare special wedding day pies for our dessert, as well as quite a few quiches, cinnamon buns, and mac and cheese pockets for our brunch the day after the wedding.

Our guests still talk about the pies, which were delicious, and we only had one slice leftover at the end of the night."

- Alex A.

Married on 09/15/2018

"Absolutely the best pies ever!"

"So good that I had Heather cater my wedding!  

My husband and I are not huge cake lovers. But we LOVE pie and Livin the Pie Life has the best pies in town!  The pies at our wedding were amazing!… It was the biggest hit at our wedding.

 I would highly, highly recommend Livin the Pie Life for any event."

- Maggie C

"I am so happy that I chose Livin' the Pie Life to provide pies for my October wedding! "

"Working with Heather and her team was fun and easy.

Our wedding and reception occurred for at the Barns at Wolf Trap so rustic pies were the perfect dessert. Our wedding guests LOVED the pies! We ordered 144 large slices for 88 guests and by the time the evening was over, not a single slice of pie was left.
My husband and I are already debating which types of pies we will order for Thanksgiving. We will be lifelong Livin' the Pie Life customers. I highly recommend Livin' the Pie Life!!"

-Laura

Married on 10/10/2015